SIRIN Screwdriver Cocktail
Story About Drink
A screwdriver is a popular alcoholic highball drink made with orange juice and vodka.
The Screwdriver was one of the first recorded cocktails to be made with vodka, its creation came from none other than American oil workers who use to slip some vodka into their orange juice while at work, they stirred this mix with their screwdrivers – Hence the name.
A simple cocktail, with a great story behind its creation.
Ingredients
2 ounces of SIRIN Vodka
5 ounces of orange juice
Orange slice, for garnish (For the Instagram pictures)
Glass type
Highball Glass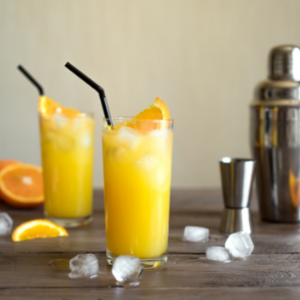 Let's make some SIRIN Screwdriver Cocktail!
You need ultra-tasting goodness! Try SIRIN Vodka