Story About Drink
Vodka Spritzer is a bubbly and fruity cocktail which consists of vodka, cranberry juice, strawberries, lemon and soda water.
The Vodka Spritzer started in 1842 when its whole purpose was to make bubbly wine, it originated in Austria when a young man decided to mix vodka into his wine. Hence the name 'Sprizter'
So fruity and fun.
Ingredients
2 ounces of SIRIN Vodka
4-6 ounces of soda water
3 ounces of cranberry juice
3 –5 strawberries
Mint for garnish (For the Instagram pictures)
Glass type
Highball Glass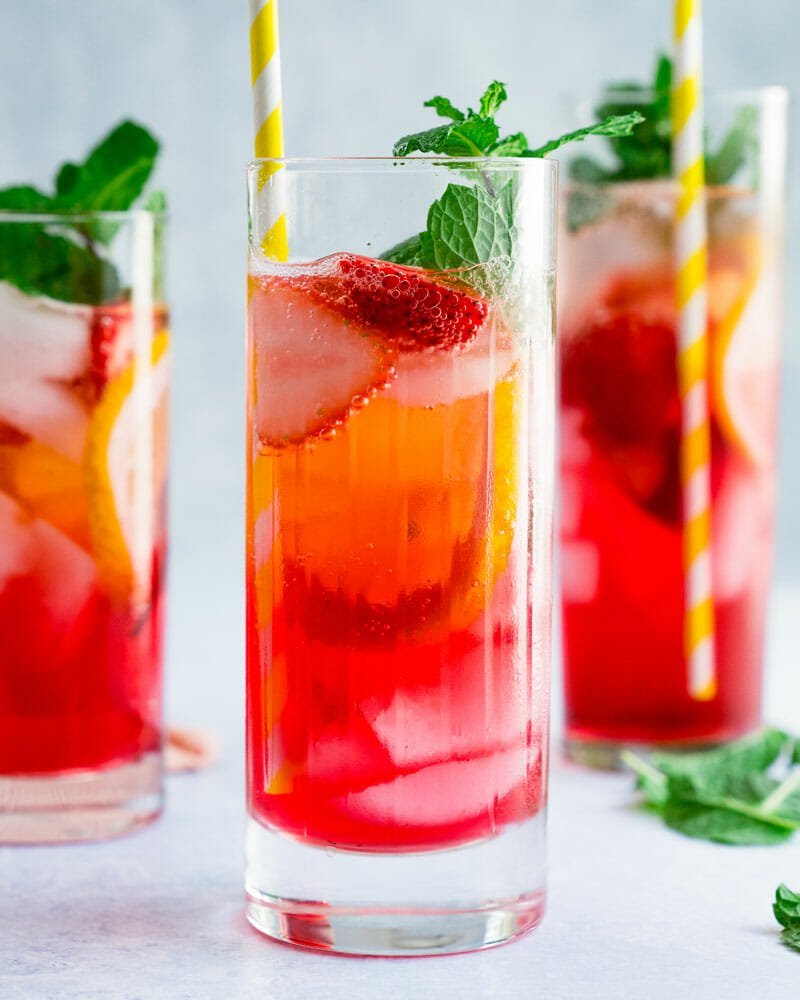 Let's make some SIRIN Vodka Spritzer!
You need ultra-tasting goodness! Try SIRIN Vodka